30 March 2015
Alderson joins Northern Soul as assistant editor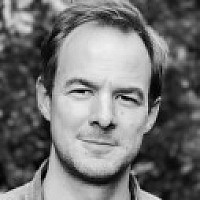 Manchester-based online magazine Northern Soul has appointed an assistant editor.
Stephanie Alderson has joined the 40-strong team as part of the site's expansion drive.
Northern Soul covers "all things Northern" including theatre, music, art, small business, politics and food, and says it has plans for further expansion this year.
Stephanie Alderson
It was founded by editor and former Times journalist Helen Nugent two years ago and has since published more than 500 articles.
Alderson, who is originally from Newcastle upon Tyne, said: "I'm passionate about Northern culture and about the Northern Soul website. Whether you're living in the North or are an exiled Northerner there's something for you on Northern Soul.
"Working as assistant editor is a great opportunity for me. I'm 22-years-old so this is my first full time job in the media. And I love being part of a new venture which is going from strength to strength."