05 February 2015
Trinity to close Formby Times and Crosby Herald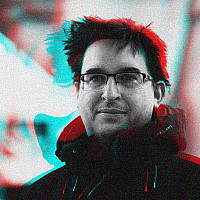 Trinity Mirror has confirmed that it is to close two of its Merseyside titles, the Formby Times and Crosby Herald at the end of next month.
It is planning to replace the newspapers with a new free paper, The Visiter, covering the entire Sefton region. This will be introduced on March 24th, but a website has already launched.
"It is vital we continue to meet changing reader demand for up-to-the-minute information as well as the needs of advertisers for new and exciting marketing options. Our new free newspaper and website will do this and ensure people are kept in touch with what's going on in their community," explained editor-in-chief, Alastair Machray.
"It is sad to announce that long-established and much-loved newspapers are to close. However we are confident that readers will find all the local news and information they need in the new title.''
Earlier today an internal email was sent to staff:
"Our strategy is to continue to publish the much-loved paid-for titles, The Southport Visiter and the Ormskirk and Skelmersdale Advertisers, and to re-launch the Midweek Visiter as a Sefton-wide superfree that will provide a comprehensive regional service to both readers and advertisers in print. Unfortunately, we are today announcing our intention to close the Crosby Herald and Formby Times at the end of March. Both titles have a long and proud history and this decision is made with huge reluctance and in the knowledge that it will be accompanied by significant disappointment."
The publisher is also proposing a series of staff changes, which would result in two job losses.
"The roll call of fine newspapers that have ceased to be gets ever longer with this announcement. It is a loss that everyone needs to sit up and take notice of. When a newspaper goes, another light in the community goes out," said Chris Morley, NUJ's Northern and Midlands organiser.
"Again, the relentless trend to eliminate professional staff photographers continues to the detriment of quality. It puts newspapers and websites at the mercy of vested interests, who submit free pictures they want published, or the chance that witnesses to news events pass on free photos, to fill the gap of proper, trained photographers who know their patch."