23 February 2015
Telegraph condemned for News UK "suicides" story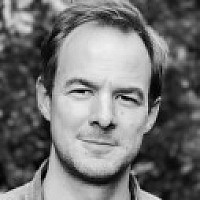 The Telegraph has been condemned by mental health charities and senior journalists for publishing a story linking the suicides of two staff with working conditions at rival publisher News UK.
It reported on Friday night that an internal investigation had been launched at News UK, the publisher of The Times and The Sun, after two members of its commercial department "took their own lives within weeks of one another amid fears that staff are being put under unreasonable pressure to hit targets".
The paper added that "at least nine other staff members from the company's advertising arm have been signed off recently with stress-related complaints".
A spokesman for News UK said: "We would never comment on the details around an employee's death but very sadly we lost two members of staff in unconnected circumstances in recent months from our London and Manchester offices.
"The company's HR procedures are second to none, with weekly and often daily meetings with team leaders, a compulsory induction and training day for new starters and a proud open door policy for all employees. In keeping with our high standards we are currently conducting an internal investigation."
The Telegraph's story, which was widely interpreted as a retaliation following criticism over its coverage of the HSBC tax scandal sparked by the resignation of its chief political correspondent, Peter Oborne. He had alleged that the Telegraph's relationship with HSBC, a major advertiser, had influenced how it reported the bank's affairs.
Many took to Twitter to share the Samaritans' media guidelines regarding the reporting of suicides.
The editor of The Guardian, Alan Rusbridger, said he was "struggling to think of any paper in recent times running something as desperate as this". Stig Abell, managing editor of The Sun, said the Telegraph's piece was "despicable" while senior Guardian executive Stuart Millar described the allegations against it as "a completely confected, no-byline hit piece".