11 February 2015
MEN Media to close several weeklies and launch the Manchester Weekly News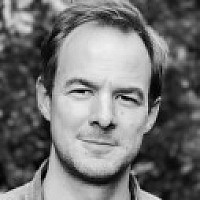 MEN Media is to close down six weekly titles in Greater Manchester and replace them with what it says will be Britain's "biggest free weekly newspaper".
The Manchester Weekly News will launch in early April and be distributed to more than 265,000 homes across Greater Manchester.
It will serve as a sister title to the Manchester Evening News and a "large proportion" of its editorial content and display advertising will be editionised to Salford, South Manchester and Tameside.
The new title will replace the free weekly titles currently distributed in the region including the Stockport Times, Wilmslow Express and the Advertiser titles in Tameside, Salford, Oldham and Trafford.
MEN Media says the new Manchester Weekly News will feature "local and community news, highlights of what's on in Manchester, fashion, shopping and lifestyle features plus a round-up of the latest news and opinion for fans of Manchester United and Manchester City".
A total of nine positions on the affected weeklies will be made redundant, but nine new roles will be created on the Weekly News. A consultation period has begun for those affected, although they will be able to apply for the new roles.
A sample of the new Manchester Weekly News
The new roles will aim to develop coverage in the city centre and South Manchester and to "bolster the editorial team in the evenings and at weekends to meet the growing demand for content from readers using mobile smart devices".
A new parents' section on the MEN website will also be set up to provide help, advice and a place to talk for mums and dads in Greater Manchester.
Editor in chief Rob Irvine said: "As a result of our multimedia strategy we are reaching more people in Greater Manchester than we have in a generation.
"Our website manchestereveningnews.co.uk is the most popular regional news website in the country. Last month an average of more than 170,000 people in Manchester visited the site every day. Globally we reached more than nine million readers across the month.
"The new Manchester Weekly News will be a great addition to our portfolio, offering an excellent service of local news and opinion and supporting and promoting the Manchester Evening News and our website.
"Roughly half of the content of the new paper will be editionised so that local communities continue to be well served. It will also give people a rounded picture of what is happening around the region."
Managing Director Paul O'Halloran said: "Our commercial department sells audience across many platforms. The Manchester Weekly News will provide us with circa 400,000 readers with the high ABC1 profile audience our clients want to reach.
"Adding Britain's biggest free weekly newspaper to the current stable of Manchester Evening News, Metro, paid-for weekly titles and Britain's biggest regional website will ensure we reach more than eight in ten adults across Greater Manchester every week. It makes our portfolio easier to buy and easier to sell."
MEN Media also publishes paid-for weekly titles in Stockport, Rochdale, Accrington, Rossendale and Macclesfield.