15 January 2015
A bumper year for Prolific North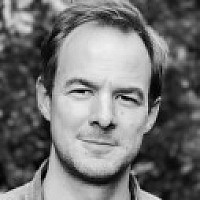 Prolific North is two years old - and we're delighted to say we continue to go from strength to strength.
A review of our second year in business showed that the number of unique visitors to our site grew by 71% year on year, with the total number of visits up 54%.
That means over 50,000 unique visitors now visit the site each month, a huge chunk of the media and creative industry in the North.
In addition to that, our Twitter community - Prolific North, Prolific Jobs and Media City Daily - is about to hit 30,000 and our daily newsletter is received by over 19,000 people, including many of the most senior industry figures in the region.
Our jobs section has enjoyed remarkable growth over the past 12 months, providing a highly effective way for employers to advertise vacancies to a targeted and engaged readership - and soon we'll unveil a section redesign that will increase usability further. Our Employers Hub has also proved a hit, with 20 leading agencies and organisations signed up.
All in all, Prolific North is now undisputedly the leading news website of its kind outside London - a statement that received independent backing last year when we were the only regional business news site to be nominated in the Online Media Awards.
Last year, our news team published almost 3,000 posts, including exclusives such as Williams and Glyn's marketing plans, Time Out's Northern relaunch, Liverpool City Council's comms team reshuffle, the plagiarism row between two digital high-fliers and the launch of Made in Leeds.
Our two main award ceremonies - the Prolific North Awards and the Northern Marketing Awards - both attracted record attendances, with the former now established as the year's most significant gathering of senior media and creative industry professionals.
The 2014 Prolific North Awards
We've now added a third, the Northern Digital Awards, the first time we'll be hosting an event in Leeds. We're thrilled to report that the event is a sell-out, and we'll soon be announcing details of the superb line-up of speakers we have assembled for the Educate the North awards and conference in June, a brand new initiative in partnership with The Telegraph.
Aside from awards, we continue to set the agenda with some cutting-edge seminars and conferences, from our Digital SWOT event to the future-focused What's Next for Media and Marketing seminar.
There's also our hugely popular series of independent Top 50 rankings, now viewed as the benchmark for PR, marketing and digital agencies within and outside the region. And one of our top-three best-read features throughout 2014 was the Prolific Northerners top 100, our ground-breaking and cross-sector attempt to bring together the leading industry figures from the North.
Anyway, that's enough trumpet-blowing for one year. Many thanks to all our readers for your continued interest and support - here's to a successful and enjoyable 2015 for all of us.