08 December 2014
Tributes paid to "legendary" MEN rugby league reporter Jack McNamara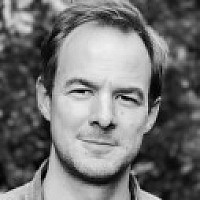 Former colleagues have paid tribute to Jack McNamara, the "legendary" rugby league correspondent of the Manchester Evening News, who has died at the age of 87.
McNamara became the paper's longest serving journalist covering one specialist sport when he retired in 1990 after 36 years.
He mainly covered Salford but also Wigan, Warrington and other teams.
His successor on the paper, George Dowson, described McNamara as a "great and legendary journalist". He told the MEN: "I was always in awe of Jack. He was such a highly popular figure in rugby league circles. He was very well-known and he had a great reputation. Everyone trusted him from coaches down to players.
"He also had a very strong passion for jazz music and also wrote a fine column on this for the paper.
"As a rugby league reporter, he was up there with the best."
Former St Helens coach Alex Murphy, whose column McNamara ghost-wrote for many years, added: "Jack was a lovely man and a legend. He was one of my best friends.
"The sport has lost a very good and honest man."
McNamara leaves a wife Pam, daughter Ann and grandson Jackson. His funeral is expected to be held early in the New Year.