08 December 2014
Promotion for Trinity Mirror's Higgerson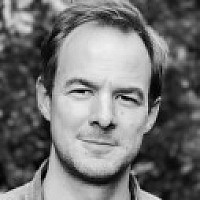 David Higgerson, Trinity Mirror's digital publishing director for regionals, is to add the new role of assistant editorial director to his responsibilities with immediate effect.
Formerly a journalist on the Lancashire Evening Post and Liverpool Echo, Higgerson has been at the forefront of Trinity's implementation of Newsroom 3.1, its digital-first publishing process, working with the likes of the Manchester Evening News, Liverpool Echo and Newcastle Chronicle.
David Higgerson
In his new role, Higgerson will support editorial director for regionals Neil Benson and deputy editorial director Alan Edmunds in leading all aspects of editorial development across Trinity Mirror's regional news brands.
Benson said: "In recent years, David has played an increasingly influential role in our newsroom development, including the successful introduction of Newsroom 3.1 this year.
"Under the new Trinity Mirror editorial structure, we will work hand-in-glove with the regional editors-in-chief to develop and implement editorial strategies for the digital age."