04 December 2014
North West owned Pinewood takes sole control of Shepperton Studios Property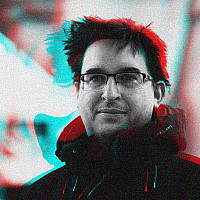 Pinewood Shepperton, which is owned by 3 North West firms, has taken sole control of Shepperton Studios Property for £36.8m.
It has acquired the remaining 50% stake in the business from Aviva.
The company was formed in 2006 as a joint venture to hold and develop the land and buildings of Shepperton Studios under a 999 year lease and the underlet it to Shepperton Studios Ltd for 20 years.
At the time, Aviva made a payment of £30.5m, with £10.5m in cash and a long term loan for the remaining sum.
"The purchase of Aviva's interest in SSPP will give the Company full control over the Shepperton site and future investment in the facilities there. We thank Aviva for their contribution and investment in Shepperton Studios over the past eight years," said Ivan Dunleavy, chief executive, Pinewood Shepperton plc.
Earlier this year, Pinewood was given the go-ahead to expand its facilities through a £200m development.
The announcement came on the same day that it hosted the launch of the new James Bond film, Spectre. Principal photography will start at the Buckinghamshire studios on Monday.
Pinewood is primarily owned by Peel's Goodweather Investment, with Warren James Holdings in Cheshire and the Isle of Man's Treasury Department also holding stakes.