24 November 2014
Steve Hanrahan named as new MD of Trinity Mirror Sport Media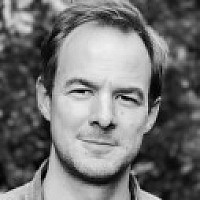 Steve Hanrahan has been named as the new managing director of Trinity Mirror Sport Media.
Hanrahan takes up the post with immediate effect after former MD Ken Rogers' retirement in September.
His appointment was announced to staff this afternoon by Steve Anderson-Dixon, managing director, Trinity Mirror Regionals.
Originally joining Trinity over 25 years ago as a reporter with the Crosby Herald, Hanrahan briefly left the company to set up a football magazine business before returning to the Liverpool Echo where he eventually became assistant sports editor to Rogers.
Later he was part of the small team that set up Sport Media as senior editor and ultimately publishing director.
Trinity said he had been "fundamental to the success of Sport Media and 2015 represents a significant year for the business as official publishers of the Rugby World Cup programmes... Steve's all-round experience and editorial creativity is well complemented by a strong team".
Commericial director Will Beedles will deputise in Steve's absence.
Sport Media has publishing deals in place with a number of Premier League clubs including Manchester United and Everton.