24 November 2014
Former Newcastle Journal editor to appeal fine for breaching anonymity order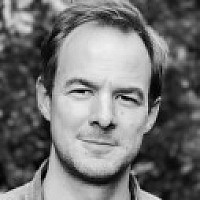 The former editor of the Newcastle Journal has launched an appeal after being fined for breaching an anonymity order in a child sex case.
Brian Aitken was last week fined £1,600 after the Trinity Mirror-owned title published a story naming the school attended by a school worker accused of sexual offences involving one of the pupils.
Brian Aitken
He was prosecuted under the terms of section 39 (2) of the Children and Young Persons Act 1933.
As it was a sexual offence, the alleged victim was entitled to lifelong anonymity, but the court had also made an order banning publication of the school.
At his trial in October, the court was told that Aitken was completely unaware that the order had been made.
He has now launched an appeal based on the interpretation of the order by District Judge Stephen Earle.
Last week it was confirmed that Aitken was one of a number of senior Trinity staff in the North East to be leaving the company.