13 October 2014
Northern Soul launches campaign to highlight "worrying trend" in region's cycling casualties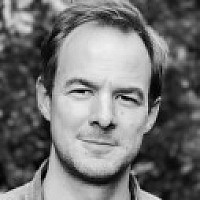 Northern Soul has launched a cycling safety campaign to highlight what it claims is the true scale of cycling deaths and injuries across the North.
The North-focused webzine hopes to fill the lack of a "cohesive, wide-ranging campaign" to address cycling safety in the region.
It claims there is a "worrying trend" in the rise of adult cycling death and injuries, which are up 46% over the last decade, and hopes its Cycle for Change charter will increase in size and ambition as it builds.
Helen Nugent, founder and editor of Northern Soul, said: "Our roads are never going to be 100 per cent safe but there are plenty of ways in which we can make them safer for all road users. So many cycling deaths and injuries could have been prevented and, at Northern Soul, we want to work as hard as possible to reduce the number of casualties."
Nugent's best friend was involved in a cycling accident three years ago and now requires round-the-clock care. She added: "No-one should have endure what this lovely girl has endured, and no-one should have to suffer like her family and friends have suffered. Together we can make our roads safer."
The campaign has already won support from Andrew Stephenson, MP for Pendle, and Sir Richard Leese, leader of Manchester City Council.
Rosslyn Colderley, North West regional director of cycle safety charity Sustrans, said: "Despite government assurances that our roads are getting safer, we still see too many cycling and walking deaths and serious injuries in the North of England.
"I'm delighted to see Northern Soul launching its campaign for safer cycling and look forward to working with them."