23 October 2014
Lancashire Telegraph's job-cutting plans are brutal, says NUJ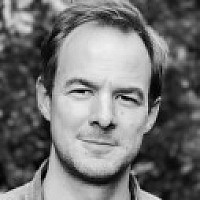 Plans by the Lancashire Telegraph to make six staff redundant as part of cost-cutting measures have been described as an act of "brutality" by the National Union of Journalists.
The proposals, which were communicated to staff on Tuesday by group editor Kevin Young, will see the Blackburn-based title reduce its coverage of neighbouring Burnley, with the resulting loss of one news editor and two trainee reporters.
That will leave the paper with just two reporters covering Burnley.
The Lancashire Telegraph sells just over 13,000 copies a day
Also threatened are a full-time picture desk assistant, a part-time picture desk assistant and a full-time librarian, while a vacant editorial artist's role will be axed and the hours of a photographer cut back.
Staff were also told verbally that the paper would no longer be seeking to replace the currently vacant education reporter's role, reports Hold The Front Page.
Writing to staff in a letter, Young said: "Due to the need to continually review our operating procedures and manage our overheads as efficiently as possible, the company is considering a proposal to reduce overall costs within the Blackburn editorial department."
Publisher Newsquest has launched a 30-day consultation period, with one-on-one meetings between Young and affected staff to take place over the next two weeks.
Requests for voluntary redundancy will also be considered from all editorial staff.
Chris Gee, the Telegraph's NUJ FoC, said: "The newsroom's in a state of shock and people are finding it difficult to comprehend how we're going to get a quality product out with this level of staff."
In August we reported how sales of the Telegraph had fallen 28.4% year on year to 13,092, the second biggest fall of 73 UK regional daily and Sunday newspapers.
That partly resulted from a 20p increase in the daily cover price last year.