09 October 2014
Jobs at risk as CN Group switches to overnight printing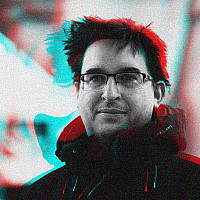 Twenty nine non-editorial jobs at CN Group could be at risk, as it looks to move from on-the-day printing to overnights.
The publisher of the Carlisle News and Star and North-West Evening Mail has started a consultation with staff.
The plans include outsourcing distribution of all of its newspapers and magazines, which would lead to redundancies among van drivers in Carlisle, Barrow and Hexham.
"Both these changes should help us maintain copy sales of the News & Star and North West Evening Mail in difficult times," explained chief executive, Robin Burgess.
"The print time would also allow us to outsource distribution, using the same distribution network as the national papers and save a considerable amount from our costs.
"These are positive moves to help secure the role all our titles play in their local areas, but it is sad because if we do go ahead we will be losing our drivers, many of whom have worked with us for many years."
The National Union of Journalists said it would be speaking with the publisher to see what impact this could have on editorial staff,
"This is clearly a significant point in the history of these well-respected and quality newspapers that are a crucial part of everyday life for the communities in Cumbria. Unfortunately, we have not been told with any clarity by the company how the changes will be a success, nor what the full implication is for the editorial departments. This is something we will be discussing with our members and consulting fully with management," Chris Morley, northern and midlands organiser.