03 October 2014
Hull announces City of Culture company board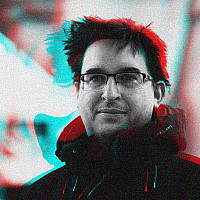 The 10 board members who will be driving forward Hull's City of Culture year have been announced this morning.
Led by broadcaster and writer, Rosie Millard, they include Neil Hodgkinson, editor of the Hull Daily Mail and media and entertainment lawyer, Sameera Anwar-West.
They will be joined by Councillor Steven Bayes, the council's portfolio holder for the City of Culture 2017, who will act as vice chair; Councillor Terry Geraghty, who has 43 years' experience in public arts; former head-teacher and now educational consultant, Stephen Liddle; consultant surgeon and chair of the Hull and East Riding Hindu Cultural Association, Tapan Mahapatra; Anthony McReavy, director of alumni development at the University of Hull; Karen Okra, a community support worker who was part of the team that presented Hull's bid to the City of Culture judges in November 2013; and Malcolm Scott, a chartered surveyor, representing the Humber LEP.
"This board is our business-focused backbone, with the community and major partners represented by key individuals," said Millard.
"Added to that is an unbeatable range of skills, expertise, contacts, expert knowledge and life experience that will provide a strong foundation as we start to accelerate the preparations for 2017."
The trustees were appointed following an open advertisement and also nominations from key partners. Millard explained that the emphasis was placed on "business proficiency and community representation."
She said that as well as being well planned and coordinated, 2017 had to be "financially robust."
The board will be meeting for the first time today with Culture Company chief executive, Martin Green, who took up his post earlier this week.