27 October 2014
Head of news to leave Yorkshire Post for PhD and media consultancy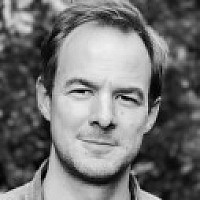 The head of news for the Yorkshire Post and Yorkshire Evening Post is to leave next month for a new role that combines consultancy work, teaching and a PhD.
Rebecca Whittington, also a former editor of weekly titles including The Pontefract and Castleford Express, will offer media consultancy for small and medium sized businesses and PR firms and has set up a website.
Rebecca Whittington
She'll also be doing a PhD investigating the impact of digital reporting tools on regional media and working as a teaching assistant in journalism at Leeds Trinity University.
Whittington is also available to advise on media strategy, one-to-one media training, and will be taking writing and editing commissions.
She said: "It was a really hard decision to leave the newsroom behind for a new adventure, but when I was offered the chance to do a PhD and teach new journalistic talent I felt I couldn't turn it down.
"I'll be really sad to say goodbye to an amazing team and a fantastic job. I've been very lucky to work with some really talented people and on some fantastic stories over the past ten years, now I'm looking forward to sharing some of the knowledge I've gained with others."