28 October 2014
CN Group confirms job losses as it outsources distribution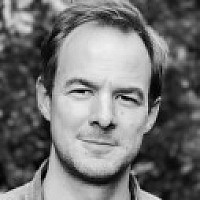 CN Group, the publisher of the News and Star and The Cumberland News, has confirmed it is to outsource distribution of all its titles.
The decision, which follows a consultation process with staff, will see printing of its daily newspapers move to overnight and all newspaper and magazine distribution outsources to Menzies.
Robin Burgess
Nineteen drivers at Cumbrian Newspapers in Carlisle will lose their jobs, along with nine at Furness Newspapers in Barrow and one at J Catherall & Co in Hexham.
The group's chief executive, Robin Burgess, thanked the drivers - who will leave the company by November 22 - or their loyalty, diligence and service.
Burgess previously said the move would help the publisher to "maintain copy sales of the News & Star and North West Evening Mail in difficult times".