17 September 2014
Theme park sculpture company on the move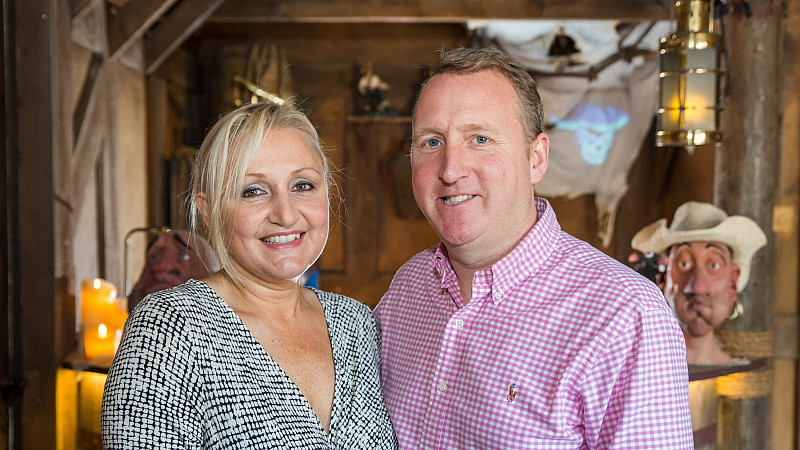 Jane and Matthew Kitchen-Dunn
Postman Pat's van is on the move together with other moving creatures and sculptures from a Yorkshire company which makes installations for most of the UK's theme parks.
Themesparx moved into Fall Bank Industrial Estate at Dodworth in August 2013 but has now relocated to a new building more than three times the size on the same estate.
The Barnsley company supplies sets, sculptures, moving characters and special effects for theme parks including Alton Towers, Legoland, Chessington World of Adventure and Blackpool Pleasure Beach.
Matthew Kitchen-Dunn, who owns the business with his wife Jane, said: "We realised almost as soon as we moved into the first unit that we would soon outgrow it with the amount of work we were getting in, but luckily we found somewhere almost next door that was big enough at 12,000 square feet."
Themesparx designs and makes the products from concept through to installation, and has received business support from Barnsley Council's Enterprising Barnsley programme.
The company specialises in making animatronics or models - of everything from Postman Pat's van and In the Night Garden characters to trees and rocks - that move. And, as well as creating special effects and sets, Themesparx are working with another company on 'video mapping' or projecting moving images onto walls.
"The only thing that limits what we can do is your imagination," said Kitchen-Dunn. "We have built a six metre long dog, an eight-metre long animatronic scorpion and an animatronic tractor."
Before moving into theme park rides, he worked for 28 years in the family business in Huddersfield, which started by supplying Christmas decorations and Santa's grottos to shopping malls.
Enterprising Barnsley has given the company business support including help with a new website, marketing and HR matters.