09 September 2014
Local newspaper route into journalism is now "questionable", report finds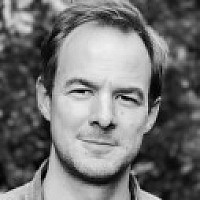 A new report by the National Council for the Training of Journalists claims that the traditional route of entry into journalism through local and regional newspapers is now "questionable".
The 'Emerging Skills for Journalists' report, which looks at the future of the industry in a digital, post-Leveson world, says that the changing nature of the profession means that "consideration needs to be given to whether entry to being a qualified journalist can be achieved in a non-newsroom environment".
It adds: "With the increase in journalists across related sectors, a question is whether entry to journalism can be via a non-traditional core employer? For example, could a future trainee work towards and gain the NCTJ's professional qualification whilst working in any other environment other than a newsroom?"
The report also points to the changing age balance of journalists, as cheaper, more digitally skilled, younger journalists are increasingly favoured over experience.
This raised "serious concerns" over the lack of more senior journalists to guide new starters early on in their career.
And the increased use of non-journalists to develop content also raised concerns over accuracy, quality and the "increased dominance of the press officer".
The full findings of the report, can be found here.