01 September 2014
Another departure for Insider Media as regional MD Smalley resigns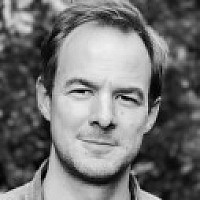 David Smalley, regional managing director in the North West for Insider Media, has become the latest senior member of staff to leave the publisher.
Smalley, who has resigned, has been with the company for 13 years and was part of the team involved in a management buy-out in 2005. He has just under a 7% share in the company.
It means that only a few of the original MBO team - including MD Marlen Roberts, commercial director Andy Slim, production director Bob Stoney and events director Lynda Craig - remain at the publisher.
MD Marlen Roberts
Roberts has today denied however that Steve Wilson, general manager in Yorkshire, is also leaving the company, saying he has instead been transferred to the North West division in Manchester to work on special projects.
Smalley's resignation is the latest in a series of senior departures for the business news publisher.
In July, Richard Abbott announced his resignation to step down as editor of the Yorkshire Business Insider to join Harrogate-based PR agency Cicada Communications.
And earlier this year Ben Pindar, deputy editor of the Yorkshire Business Insider, also left for a job in PR.
Several others have left in recent years, including editor in chief - and former second largest shareholder - Michael Taylor in 2012, former Yorkshire Business Insider editor Jim Pendrill in 2011, head of finance Ian Wentworth and MD North East Mark Webb.
Insider Media publishes five magazines, including the North West Business Insider and Yorkshire Business Insider, as well as the UK's only nationwide regional business email newsletter.
In July it held what it claimed was its biggest ever event, attracting over 600 manufacturers to its Made in the UK Awards, at the International Festival for Business in Liverpool.
In its most recent filed accounts, for the year to the end of December 2012, the company said that turnover increased and that losses had reduced from £338,000 to £210,000.