27 August 2014
What was the Kate Bush gig like? How would we know....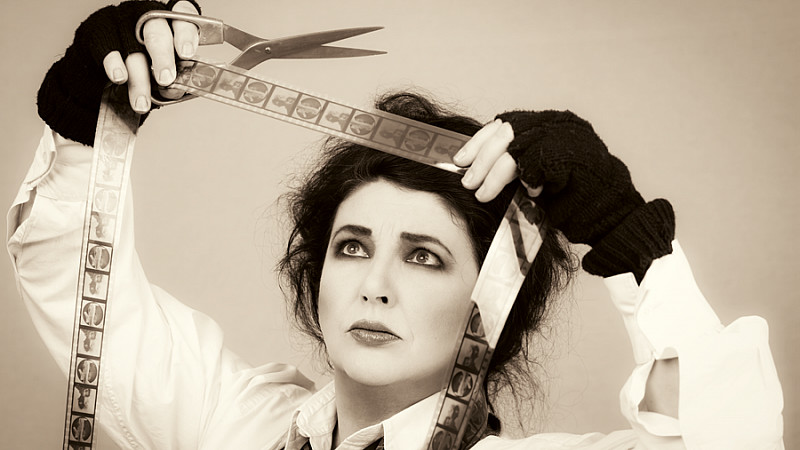 Bush 'editing the north from her tour'
While much of the mainstream media gushes over the return of 70s icon Kate Bush to live performing, a magazine site has calculated that it would have cost almost £500 for northern fans to have enjoyed the spectacular.
Writing at the FCKLDN magazine, Leeds-based journalist and lecturer Karl Hodge totted up a bill of £486.80 for tickets and travel to see the revival performance.
"That's a lot of money. For the same price, we could have had three nights in Rome. Or bought a 32" 3D TV. Or paid the average water rates on your house for a year.
"And we've been pretty tight in our calculation. We haven't even factored in the price of drinks at the venue, merchandise and other bits of incidental spending.
"The UK National Minimum Wage is £6.31. Assuming an average working week of 40 hours, that's £252.40 a week before tax or NI.
"In short, a shop worker from Leeds would have to work a full seven days to earn enough to take her trip to London to see Kate Bush with her partner."
Hodge set up the The FCKLDN online magazine earlier this year to 'do to London what mainstreamarts coverage does to the rest of the UK. It pretends that it does not exist.' It has a manifesto which reacts to the 'cultural apartheid' perpetuated in most media.
"We don't hate London. The title is tongue in cheek, with a bit of punk spirit. We know that it makes people look twice and the second around time we hope that most folks will realise we're doing a positive thing. Ultimately, we're addressing an imbalance - using a slogan you can wear on a t-shirt.
"I guess we're taking the Factory Records approach, which is to evolve process through practice. It's relatively cheap to publish to the web when volunteers are providing content. And, though I'd prefer we were paying contributors out of the gate, the areas we cover are competitive for young writers and photographers to get into."
A fan of the singer himself, he bemoans the London-only venue dates but calls on music fans everywhere to push for a change - by not attending events that won't travel north.
So far the reactions to the Before the Dawn performance seem unanimously favourable, adoring even - 'still wondrous, rich and powerful' says The Telegraph; 'the long wait felt worth it' said The Independent and 'a lithe grace and note-perfect vocals' simpers The Guardian.
Maybe it would have been worth all the expense?
Hodge doesn't think so: "So, good luck Kate. We all love you — we really do. We promise to spend some of our money on the Blu Ray, when it comes out. But forgive us if we don't come to see you in London.We had a month's worth of food to buy instead."