29 July 2014
UCLan's Nel to research news innovation with University of Oxford role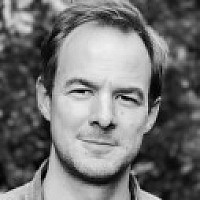 François Nel, the director of the Journalism Leaders Programme at the University of Central Lancashire (UCLan), is to take up an additional role as a Visiting Academic Fellow at the University of Oxford.
Nel's role, which will be based at the Reuters Institute for the Study of Journalism, will extend his research into innovation at news media organisations with a particular focus on their venturing activities.
He said: "In previous published studies I've asked, 'Where else is the money?'. During my time at Oxford, I'll be extending that line of questioning. I plan to take a closer look at the specific directions forward-thinking news organisations are going into, and just how their venturing activities are run and managed. In effect, I'll be asking, 'Where else is the money taking newspapers?'
"I hope to discern what others in the industry might learn from those experiences and also to reflect more widely on the implications for the future of journalism."
Nel, the founding director of the journalism leaders course at UCLan and a co-founder of the Digital Editors Network, will take up the role at Oxford during a research sabbatical from UCLan.