28 July 2014
Trinity Mirror expects to pay first dividend since 2008 despite fall in revenue and profit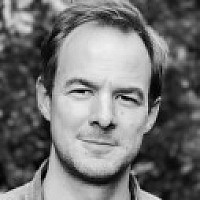 Trinity Mirror says its performance for the year will be ahead of expectation despite a drop in profit and revenue for the six months to the end of June.
Revenue fell by 2.3% year on year to £324.4m and profit before tax was down 2.2% to £48.2m, but a "gradual improvement in trends" in May and June prompted a more upbeat forecast for the full year.
It also hopes to pay its first dividend since 2008, at 3p per share.
Trinity Mirror chief executive Simon Fox
Chief executive Simon Fox said: "The Group continues to make good progress with the delivery of our strategic initiatives as clearly demonstrated in the performance for the first half of 2014.
"This momentum gives the Board confidence that our performance for the year will be marginally ahead of expectations. The strengthened financial position of the business together with continued strong cash flows also support the Board's intention to reinstate dividends at the end of this year. This will be the first dividend paid by the Group since 2008."
Other highlights in the interim results included a growth in unique monthly users - across all the publisher's digital titles - of 91% year on year.
Digital revenue rose 47.5% to £14.9m and print revenue fell by a reduced 4.3% to £266.7m.
The publisher added that it would be continuing both its "relentless focus on efficiency and cost management" and its drive to "adapt and refresh" regional titles.