01 July 2014
On-the-run criminal writes to The Star over inaccurate police appeal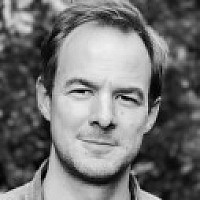 An on-the-run criminal has written to a Sheffield newspaper asking it to correct a mistake included in a police appeal for information about his whereabouts.
Darrell Burbeary, who was serving a 30-month jail sentence for burglary, escaped from Moorland Open Prison in Doncaster on June 15.
Police are still attempting to trace him - but while the search goes on, the 43-year-old has written to The Star to correct details of his home town.
On-the-run criminal Darrell Burbeary
The letter read: "You wrote a statement about me saying my home roots were Heeley. You couldn't be further from the truth. My home roots are the Manor estate of Sheffield."
Burbeary added he could not give his current address "for obvious reasons", but did provide his telephone number, although this was subsequently scrubbed out.
The letter continued: "If you do any more write-ups about this please contact me. Any doubts you may have, I will correct you. So please do not hesitate to phone me."
The Star has passed the letter, which had a Sheffield postmark, on to South Yorkshire Police.
Superintendent Colin McFarlane said: "Extensive inquiries are ongoing in a bid to locate Darrell Burbeary and return him to prison.
"We are aware of the letter he has sent to the press, clarifying that he is from the Manor area of Sheffield rather than Heeley.
"Of course, the sending of this letter has resulted in a further media appearance for Mr Burbeary, which means even more members of the public will be aware he is currently at large.
"I would urge anyone who has seen him, or who knows where he is, to call South Yorkshire Police."