11 July 2014
Points North: Rebecca Whittington, head of news at Yorkshire Post Newspapers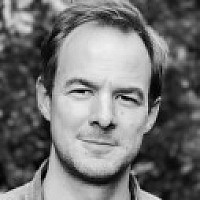 Each Friday, Points North gives a senior media figure a platform to air their views on a topical or relevant issue.
This week it's Rebecca Whittington, head of news at Yorkshire Post Newspapers, who gives an insider's account of covering the arrival of one of the world's biggest sporting events.
In case you hadn't noticed (perhaps you were abroad or had been abducted by aliens) the Tour de France made its Grand Depart from Yorkshire last weekend.
But while the pomp and ceremony of the event swept God's Own County and the world by storm, for the Yorkshire Post and Yorkshire Evening Post it was the climax of almost a year's planning, campaigning and coverage.
When the news that the depart would be scaling the hills and valleys of our incredibly beautiful and varied county was announced 18 months ago nobody could possibly have anticipated how monumental an event it was going to be - but we did know that whatever happened, we wanted to be a big part of it.
We started by asking people across the Johnston Press North Division for creative ideas of how the Tour might be covered. Scores of people submitted suggestions, many of which were developed and rolled out across the JP north titles.
At the YP and EP we appointed our own Tour de France journalist, Jonathan Brown, who set his usual reporting duties to one side at the start of 2013 and focused solely on the TDF.
Editorial and advertising worked closely throughout, making the most of every opportunity in terms of both coverage and revenue. Here are just a handful of the success stories:
Our artist Graeme Bandeira drew separate maps of Stage One and Stage Two which picked out some of the traditional and quirky landmarks of the route. This was turned into popular merchandise, including tea towels, mugs, tee-shirts, water bottles and posters.
Yellow Yorkshire - our campaign to get organisations and individuals to 'wear it yellow' on the Thursday prior to the Grand Depart in aid of the Yorkshire Air Ambulance, raised £10,000
On Yer Bike - an initiative using social media to encourage people to send in pictures of them with their own trusty bicycles, which generated some great human interest pictures and stories
A series of supplements counting down at significant stages prior to the Tour
A bird's eye view of the route captured on camera for our websites by our own cycling fanatic photographer Bruce Rollinson
And of course, there was the ever increasing flow of actual news stories and features which sprung from one of the biggest events in Yorkshire's history. All of the coverage went straight onto both titles' websites - and several times we broke major TDF news stories well before other media outlets had the chance to cover them.
Jonathan also took it upon himself to get on a bike and train to cycle the first stage of the route in aid of the YEP's Half and Half Appeal which benefits two hospices in the area - no mean feat for a lad who had last been on two wheels two decades earlier.
And then, of course, there was the tour weekend itself. We had journalists from across the north division and journalism students from Leeds Trinity University and photographers positioned along the route.
There was also a significant number of people working in Leeds, managing the digital output and also the printed products. A live wall was made ready on both sites which allowed for updates, pictures and videos to be shared in real time. Members of the public could also contribute via a moderated list.
In only the second time in its 260 years the YP published a special edition on the Sunday covering the build up and Stage One of the Depart. In both titles a supplement was published on the Monday which included coverage from both stages as well as a round-up.
But that was certainly not the end, there is sure to be a legacy which comes of the TDF, so watch this space for more.
It was a brilliant event in Yorkshire's history and one that we were so pleased and proud to be part of.
Rebecca Whittington is head of news at Yorkshire Post Newspaper
This week's most-read stories:
1. How THAT Tour de France image was made
2. Company rapped for 'Wolf of Wall Street' student flyers