28 July 2014
Newsquest North East fined for "serious breach" of Sexual Offences Act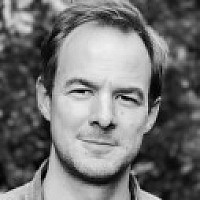 Newsquest North East has been fined after the Northern Echo named the victim of an alleged sexual assault in a case described as "highly unusual".
The publisher pleaded guilty at Teesside Magistrates Court to a breach of the Sexual Offences Act, having indicated a "not guilty" plea at an earlier hearing.
The court heard how the complainant was identified in the paper and online after her surname was published during a hearing relating to a physical assault carried out on her.
During that hearing, the defendant's barrister had referred to an alleged rape which ultimately did not form part of the case.
That led the Echo to believe it could name the woman in a report as the hearing therefore concerned a non-sexual offence, but subsequent legal investigations showed that lifelong anonymity should have applied.
While acknowledging that the case was "novel", District Judge Martin Walker said Newsquest should have pleaded guilty earlier and that it was a "serious breach" of the Sexual Offences Act.
He said: "I should make it clear to the complainant that any sum of money is only really a mark of the distress caused. What she wanted is closure and I hope this allows her to put this dreadful incident behind her."
The publisher was fined £2,400, and was also ordered to pay £4,500 in compensation, £2,003 in costs and a £480 victim surcharge.
Judge Walker said a separate charge against Peter Barron, the Echo's editor, had been "properly discontinued".
A spokesperson for Newsquest North East said: "This was an unusual case involving a novel and complicated point of law where the wording of the relevant statute is unclear.
"However, it is important that proper expectations of anonymity are met by the media when allegations of sex offences are made. We are sincerely sorry for any distress we have inadvertently caused in this case."