07 July 2014
Johnston Press loses chief commercial officer after just five months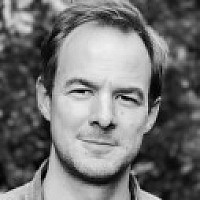 Neil Jones, the chief commercial officer of Johnston Press, is to leave the regional publisher after just five months in the role.
His position will be taken on an interim basis by John Bills, managing director of Johnston Press South Yorkshire and Peaks, until a permanent successor is appointed.
Neil Jones
Jones was only named CCO in March and was previously the publisher's commercial and marketing director. He has also been director of commercial strategy at News International and managing director of Carat.
Only last month he was fronting a campaign from the publisher to encourage small businesses to advertise online.
In a statement, Jones said: "I marked my second anniversary this week and have decided it's the right time to look at other opportunities after first taking some time out to spend with my family. As a result of the recent, successful refinancing Johnston Press is in far better shape than it was when I joined and I want to wish the company well going forward."
CEO Ashley Highfield added: "I would like to thank Neil for his contributions over the past two years as we have been transitioning Johnston Press into a multi-media company."
In June the company successfully completed a £360m capital refinancing plan to cut its debt by more than a third.