06 June 2014
Points North: Patrick Tooher, Director at Citypress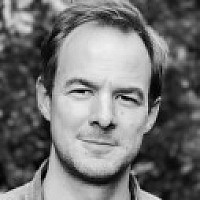 Each Friday in Points North, one of the North's leading media personalities will be giving us their take on the news covered by Prolific North over the last seven days.
This week it's the turn of Patrick Tooher, Director at Citypress.

Unlike most England fans, ITV has high hopes for the World Cup.
The broadcaster reckons the tournament, which kicks off in Brazil next week, will help lift advertising revenue by up to 15 per cent. Sadly, straight-talking pundit Roy Keane won't be on hand but the extent to which ITV pulls in the viewers really depends on how far England progress in the competition.
Bookies are offering as much as 28-1 on captain Steven Gerrard lifting the famous trophy but the superstitious among you may find such long odds rather tempting.
Consider these uncanny footballing parallels between England's last World Cup triumph in 1966 and 2014:
In both years Real Madrid won the European Cup (or Champions League as it is called today)
In both years Atletico Madrid won the Spanish league title
In 1966 England overcame Uruguay in the qualifying stages - as they will need to do again in Brazil
In this year's FA Cup final, Hull let slip a two-goal lead against Arsenal - the last time that happened was in 1966 when another Yorkshire side, Sheffield Wednesday, also lost 3-2.
But here, surely, is the decider. The last time Austria won the Eurovision Song Contest was - you guessed it – in 1966. Who would have thought that Conchita Wurst's surprise victory would be such a good omen for the Three Lions?
The other big sporting event to look forward to this summer is of course the Tour de France. Apparently, when the Yorkshire bid team were in Paris pitching for the right to host the start of the race they initially found the going tougher than a climb up the Col du Tourmalet.
Extolling the merits of Yorkshire pudding, Wensleydale cheese and the Bronte sisters fell on deaf Gallic ears. Until, that is, the conversation turned to dogs.
For it turns out that Yorkshire terriers are one of the most popular breeds in France. That sealed the deal for the organisers. Out came the champagne glasses and our yellow-jerseyed marketeers freewheeled over the finishing line in triumph.
It was announced this week that John Maltby, chief executive of Manchester-based Williams & Glyn, will be the guest speaker at the Northern Marketing Awards in October.
It'll be interesting to hear any update on the bank's plans for a stock market flotation. Many companies that went public this year have seen their shares fall below their issue price, leading observers to wonder if the boom in initial public offerings (IPOs) may be over.
Patrick Tooher is Director at Citypress.