25 June 2014
North West journalists go on strike over Newsquest subbing plans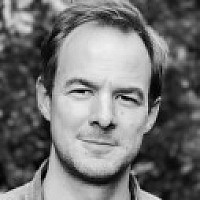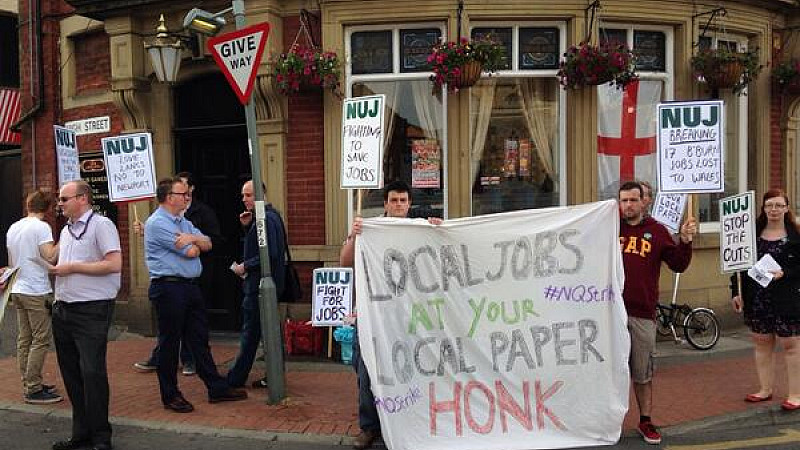 NUJ-affiliated journalists on Newsquest's North West titles have today gone on strike over the company's plans to introduce a centralised subbing hub in South Wales.
The newspapers affected are the Warrington Guardian, Northwich Guardian, the Sale and Altrincham Messenger, the Wirral Globe, St Helens Star, Bolton News, Bolton Journal, Bury Journal, Bury Times and the Lancashire Telegraph.
Journalists on strike in Blackburn. Pic: @tymarshall
Newsquest's plans to move subbing to Wales has already led to a day of strike action by NUJ members in Darlington, York and Bradford.
Chris Morley, NUJ Northern and Midlands organiser, said: "Our members are resolute in being ready to strike to defend their colleagues, their journalism and their sanity from exploitative overloading of work that will arise from the company's latest plans.
"In the absence of any realisation from Newsquest bosses that they have to fundamentally change tack on these plans, our chapels will take united strike action."
Some of those tweeting about the strike action:
I am on strike today over plans to move production of Lancashire Telegraph to Wales. Support local papers. #NQstrike #loveLancs #notonewport

— Dan Clough (@MrDanClough) June 25, 2014
Good luck to my comrades at @Blackburn_NUJ, out on strike tom. Protesting ridiculous loss of local paper subbing jobs from Lancs to S Wales — Dave Watkinson (@DaveWatkinson_) June 24, 2014
Gutsy NUJ strikers in Blackburn flying the flag for decent local papers #nqstrike pic.twitter.com/M89mCBaQIg

— Tim Dawson (@TimDawsn) June 25, 2014

 
Update (Wednesday 4,20pm): Newsquest's journalists in Cheshire made a last-minute decision to call off today's strike action.
Despite voting for strike action by 93.1% earlier this month, NUJ members at the company's Warrington chapel decided not to take part.
That means no journalists from the Warrington Guardian, Sale and Altrincham Messenger, Northwich Guardian and Wirral Globe went on strike today.
NUJ-affiliated Newsquest journalists in Blackburn and South London did go ahead with the action.