16 June 2014
ANS Group founder Scott Fletcher receives MBE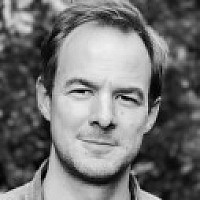 ANS Group founder Scott Fletcher received an MBE in the Queen's Birthday Honours List, announced on Saturday.
Fletcher set up the Manchester-based technology firm in his bedroom back in 1996. It now has 200 staff and sales of £44m.
Scott Fletcher of ANS Group
He said the honour, given for services to business and the communit, was a surprise.
"It was a complete shock," he said. "I literally found a letter on my doormat asking whether I would accept it and it almost brought a tear to my eye.
"When you set up and run a business, you tend not to get recognition for it, so to get something like this is special.
"It is especially nice that someone has obviously put me forward for it and I have no idea who it is.
"It will be fantastic to go to the palace and I am very proud."
Martin Lewis, the Cheshire-born founder of consumer website Money Saving Expert, was awarded an OBE. He said it was a "very proud and emotional day".