01 May 2014
Sun's naming of Leeds suspect shows difference between local and national media, says Clifford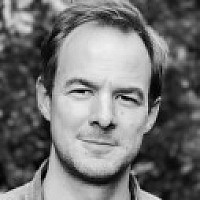 Yorkshire Post editor-in-chief Jeremy Clifford has explained why his papers did not name a 15-year-old suspected of murdering Leeds teacher Ann Maguire earlier this week - even though The Sun did.
The teenager was named in yesterday's print and online editions of The Sun, although once charges were brought this morning all references to him were removed from the paper's website.
Editor Jeremy Clifford
Both the Yorkshire Post and Yorkshire Evening Post chose not to mention the suspect's name, however, which Clifford said "underlines the differences" between national and local media - in line with the distinction drawn by the Leveson report.
He told Hold the Front Page before charges were brought: "He"s innocent in the eyes of law until he's found guilty. He's under 16 so as soon as he goes into the legal process his identity will be protected.
"This absolutely underlines the differences between the practices of the national media and the local media which were exemplary in their behaviour and which should therefore not be subject to any modifications to press freedom."
Under the Children and Young Person's Act 1933, a youth only receives legal anonymity at the point he or she is charged, and the Press Complaints Commission Code says under-16s involved with crime should only be named in cases of "exceptional" public interest. Writing on Press Gazette, media law expert Cleland Thom said that this case did fall into that category.
A spokesman for the Sun defended the paper's decision to publish. He said: "The Sun was within its legal right to name the suspect in the Leeds case and felt it was a matter of public interest.
"We remain committed to informing our readers of the whole story where we are free to do so."