16 May 2014
Points North: Mike Hepburn, Content Marketing Director at Jaywing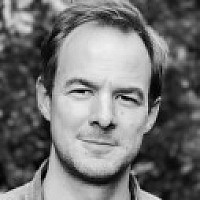 Each Friday in Points North, one of the North's leading media personalities will be giving us their take on the news covered by Prolific North over the last seven days.
This week it's the turn of Mike Hepburn, who was recently appointed as Content Marketing Director at Jaywing.

Manchester and Liverpool fight it out for football supremacy. Nothing changes? Well, sort of. This time it was Manchester City, with their second Premiership titles in three years, who have now established themselves as the kings of the Premiership. Meanwhile over at Old Trafford, someone should call neighbourhood watch as it's all gone very quiet over there.
I wonder if Lee Kenny was a 'noisy neighbour' last weekend as he celebrated City's Premiership win? Lee has been recruited as membership executive at the Blues as part of Music's innovative multimedia campaign to find a City supporter 'fan enough' to help shape the club's new 'Cityzen' membership scheme.
I like the 'Cityzen' campaign because it approaches the subject through the eyes of the supporters. Football fans believe they are the true guardians of their club, whilst existing owners, managers and players merely come and go. So I was really interested to see how the Newcastle Chronicle plans to tap into the football passions of its readership and engage them in a debate about the future of their football club. Readers of the newspaper are being asked to take part in an in-depth survey about how the city's football club is run. So far, more than 3,000 surveys have been completed.
The result of this readership engagement will be the creation of some interesting and authoritative data. The Chronicle will be publishing the results online and in print throughout the week. I suspect there'll be some furrowed brows in the boardroom at St James' Park.
I was sorry to see The Guardian on the naughty step this week for its article about the North East, comparing it to Detroit and claiming it was "teetering on the edge". The article by Andy Beckett led to a social media storm of controversy, with 1,000 comments on the online article and a petition asking for him to return to the region and look again. His critics cite factual inaccuracies about the region, as well as assumptions and omissions that had the overall effect of painting the area in a bad light.
Later in the week, Andy responded to his critics arguing for the right to come to an area and report things as he sees them, "however uncomfortable they may be to read". I know both sides feel pretty bruised right now but it's great to see journalism provoke such a passionate debate. I'm really pleased that people took to social media, online comments and old fashioned petitions to fight for local pride, rather than settle for pity.
I know full well from my experience at The Guardian that newspapers are keen to find new ways to raise revenue. Will new digital revenues save newspapers? Trinity Mirror released its latest trading results this week and unsurprisingly, print revenues are down by 3%. Digital revenues, however, are up by almost 50%, with unique users up by 100% to 60 million. Do these increases in actual digital revenue make up for the drop in print revenues? I hope so.
Meanwhile, Johnston Press has come up with another way to raise revenue. It is selling off Martland Mill, the offices of the Wigan Observer and Evening Post in a £5 million development which will see the paper's home for 30 years turned into a Holiday Inn Express. The journalists will still be in the building – working from the ground floor. I wonder how close the pressroom will be to the hotel bar?
Online content is also under the spotlight after The European Court of Justice ruled to back the 'right to be forgotten'. This is a great success for individuals who want to control their online identity. At present, it applies to search engines like Google, but there are growing fears that it may be extended to all websites. This means all producers of online content (and there are a lot of us out there) will need to put the necessary measures in place to remove material quickly and easily.
There's a lot of confusion about who this ruling applies to and to what extent, but to me it simply underlines the attention you should pay to the creation and production of your online content. You need to ensure you have the processes in place to respect the individual and protect your organisation.
Finally, you've listened to the songs, read the book, and now you can see the film; they're making Morrissey the movie. The film will explore his early life before The Smiths and it's good to hear that Manchester-based Honlodge Productions will be making the film. Who'll play Morrissey?
I hope to make it to Manchester next week for the Reputation Matters conference. There is a stellar line up of speakers. The conference will examine the challenging environment that communication professionals need to address in the area of reputation management. There's no one better placed to talk about this than one of the key speakers, Russ Brady, head of group PR at the Co-op.
Mike Hepburn is Content Marketing Director at Jaywing.