12 May 2014
North East fights back after Guardian article labels it "Britain's Detroit"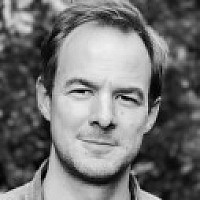 The Guardian has come under fire from media, politicians and the public in the North East after publishing an article comparing the region to Detroit and claimed it was "teetering on the brink".
The 3,500-word piece in Saturday's paper, written by Andy Beckett, painted a bleak picture of the region and claimed it had been "especially harshly treated" by government cuts.
A screenshot of the Guardian article
Beckett's piece was however met with anger on Twitter and Whitley Bay-based PR consultant Sarah Hall has launched a petition calling on Beckett to "return to the North East to write a more balanced and educated piece on the region".
Labelling the article "the height of lazy journalism", she said that while the area had "challenges", "it is not grim to live and work here and we are not lacking in opportunities".
The Journal newspaper said that Newcastle Council leader Nick Forbes was planning to discuss the piece with Helen Pidd, the Guardian's northern editor.
Speaking to Prolific North however, Pidd said she did not know anything about the piece until it appeared in Saturday's paper. [Update: Pidd has now published her response to the post-article reaction.]
Forbes said: "No one is denying that the North East has challenges, and some of these are being exacerbated by the aggressive austerity cuts being imposed by the Government.
"But we also have world class universities, a nationally significant cluster of offshore and marine engineering, a burgeoning digital and ICT industry and a manufacturing base to be proud of."
Two hashtag campaigns - #100reasons and #NEandproud - have also been running on Twitter as a result of the article.