09 May 2014
Johnston Press signs regional advertising partnership with Sky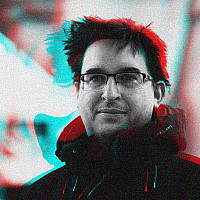 Johnston Press and Sky have today announced a "ground-breaking" regional advertising partnership.
It will mean that Johnston Press' sales network will be able to access Sky's new AdSmart local product. This tailors what is shown in television ad breaks according to a viewer's location and profile.
Since its launch more than 100 advertisers have used the AdSmart system, from the major brands like Tesco, to local businesses. Its aim is to show viewers more relevant advertising.
The tie-in will see Sky conditionally agree to subscribe for 13,676149 new ordinary shares in Johnston Press at 17p per share. This equates to around £5m.
Ashley Highfield
"Johnston Press has been focused on its vision to become a truly multimedia business over the last two years.  This agreement with Sky is testament to the platform we have put in place," explained Ashley Highfield, CEO of Johnston Press.
"That Sky has further demonstrated its conviction in our strategy by investing in our business is particularly encouraging. The strength of our sales team network and our relationships with small and medium-sized enterprises across the UK position us well to deliver a comprehensive portfolio of advertising and marketing solutions.  We already have 300,000 local business customers who benefit from our expertise and it is exciting that we will now be able to offer them Sky AdSmart local."
The system will be trialled from June in the two regions of Nottingham, Derby and Sheffield; and Milton Keynes, Northampton and Peterborough.
Sky's team will work alongside the 1600-strong advertising sales personnel at Johnston to deliver these regional campaigns.
"We are looking forward to partnering with Johnston Press with its considerable experience of working alongside local communities and its market-leading role in building successful local digital media platforms," added Andrew Griffith, Sky's managing director, commercial businesses.