14 March 2014
Points North: Jeremy Clifford, Editor of The Yorkshire Post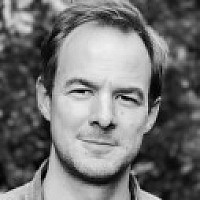 Each Friday in Points North, one of the North's leading media personalities will be giving us their take on the news covered by Prolific North over the last seven days.
This week it's the turn of Jeremy Clifford, Editor of The Yorkshire Post.
It has been a busier than usual week at THE Yorkshire Post with the relaunch and rebrand of the national newspaper of Yorkshire.
And in case our marketing activity hadn't reached as far as we wanted I was delighted to see it featured on this website.
So my review of the week starts here - you'd be surprised if I had chosen any other story I suppose. The newspaper needs to continually evolve and this is just the latest stage in its 260-year history.
It has new content, with new features on nostalgia and country and farming in particular. Saturday has a new package with its own sports supplement, expanded personal finance coverage and improved Country Week pullout.
And the general layout is brighter, more modern with more emphasis on consumerist articles and more appealing to a female and younger audience.
But that's enough about us. I thought during this week I would cast an eye over how other media organisations are responding to the challenges we face.
The Press Association story on Monday told how it was to downgrade its coverage of county cricket this season, with a loss of work for around 20 freelance journalists – instead turning to score updates and Twitter feeds. This is a nod in the direction of how organisations have to pare down their costs and rely on more modern technologies to get their messages across.
And you could read into that also a recognition that the traditional format of cricket is perhaps less appealing to media organisations than in the past – as a newcomer to Yorkshire I'm not sure how saying that is going to go down.
It is not just the media organisations that have to react to consumer demands, witnessed by the announcement by Morrisons that it was to undertake a strategic review of its operations. The Bradford-based supermarket chain has found itself in Ed Miliband's squeezed middle, by Tesco and Asda above it and the German invaders below.
News of its £176m profit fall in the previous 12 months, and new strategy to permanently cut its profit forecast to release money for a huge cost-cutting assault on the likes of Lidl and Aldi, did not go down well in the markets yesterday.
Staying on the food theme, however, one media institution that shows no signs of decline is household chef Delia.
Manchester-based TV and film company 422.tv has announced a further series with the cookery superstar of her eight-minute lessons. A simple, digestible format of step-by-step instructions on how to cook simply looks like another winner.
And from household favourite to reality TV, I was drawn to the story that Channel 4 are understood to be considering a sequel to their controversial Benefits documentary, this time in Merseyside.
The Liverpool Echo has reported that residents on streets in Birkenhead have been approached with a view to being featured in the reality doc.
It will need to pass a test of credibility that it really is interested in people's real life stories rather than just portraying people who are enjoying life on the dole.
Finally, away from the land of reality TV today the BBC are going back to a form of reality in the past, confirming its cast for Jimmy McGovern's major new series Banished, a fictional series inspired by events in the 18th century when Britain established a penal colony in Australia. It will be a character-led and inspired series.
Now as the week draws to a close, it's time to turn attention back to things closer to home in Yorkshire and the final day's edition of the week.