25 March 2014
Cumbrian Newspapers' Colman retains sportswriter title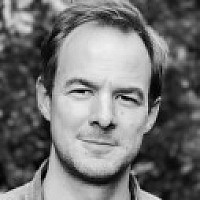 Jon Colman picked up his fourth Regional Sportswriter of the Year gong at last night's Sports Journalism Awards.
The Cumbrian Newspapers journalist, who writes for The News & Star and The Cumberland News, retained the title he won last year.
Mark Douglas, chief sports writer at NCJ Media in Newcastle, was highly commended in the same category.
TalkSport's My Sporting Life series was named the best radio sports programme in the ceremony held at the Grand Connaught Rooms in London's Covent Garden.
The full list of award-winners is below:
SJA Sports Writer of the Year 2013
Martin Samuel – Daily Mail
SJA Sports Photographer of the Year 2013
Bryn Lennon – Getty Images
SJA Sports Newspaper of the Year 2013
Daily Mail
SJA Sports Broadcaster of the Year 2013 (voted for by SJA members)
Alison Mitchell (BBC)
SJA Doug Gardner Award for services to sports journalism
Jeff Powell
Laureus Sports Website of the Year
Daily Mail
The Times – Highly Commended
The Guardian – Highly Commended
Ian Wooldridge Young Sports Writer
Jack Pitt-Brooke – The Independent
Rajvir Rai – Daily Mail – Highly Commended
Tim Wigmore – Freelance – Highly Commended
Sports News Reporter
David Conn – The Guardian
Martyn Ziegler – Press Association – Highly Commended
Neil Ashton – Daily Mail – Highly Commended
Sports Scoop
Mark Ogden – Telegraph Media Group
Holly Watt and Claire Newell – Telegraph Media Group – Highly Commended
Pete Pattisson – The Guardian – Highly Commended
Sports Feature Writer
Matthew Syed – The Times
Don McRae – The Guardian – Highly Commended
Paul Hayward – Telegraph Media Group – Highly Commended
Matt Lawton – Daily Mail – Highly Commended
Sports News Picture
Toby Melville – Reuters
Andrew Boyers – Action Images – Highly Commended
Laurence Griffiths – Getty Images – Highly Commended
Specialist Sports Portfolio – the Phil Sheldon Trophy
Bryn Lennon – Getty Images
Toby Melville – Reuters
Andrew Redington – Getty Images
Sports Picture
Laurence Griffiths – Getty Images
Clive Rose – Getty Images – Highly Commended
John Sibley – Action Images – Highly Commended
Sports Portfolio
Lee Smith – Action Images
Mike Egerton – PA – Highly Commended
Dave Shopland – Daily Mail – Highly Commended
Specialist Correspondent
Henry Winter – Telegraph Media Group
Neil Harman – The Times – Highly Commended
Mike Atherton – The Times – Highly Commended
Sports Columnist
Matthew Syed – The Times
Patrick Collins – The Mail on Sunday – Highly Commended
Matt Dickinson – The Times -Highly Commended
Regional Writer
Jon Colman – Cumbrian Newspapers
Mark Douglas – NCJ Media – Highly Commended
Mark Taylor – Cambridge News – Highly Commended
Ladbrokes Sports Betting Writer
Greg Wood – The Guardian
Tim Dykes – Sports Wk – Highly Commended
Kevin Pullein – Racing Post – Highly Commended
Cartoonist
Russel Herneman – Freelance
Kerber and Black – Daily Mirror – Highly Commended
Nick Newman – The Sunday Times – Highly Commended
Television Sports Programme (voted for by SJA members)
Sports Life Stories (ITV)
Radio Sports Programme (voted for by SJA members)
My Sporting Life (TalkSport)
David Welch Student Sports Writer
Teddy Cutler (Oxford University)
Siobhan McCall (St Mary's, Twickenham) – Highly Commended
Jacob Rabinowitz – (Oxford University) – Highly Commended