13 February 2014
Trinity Mirror regional titles partner with Anthony Nolan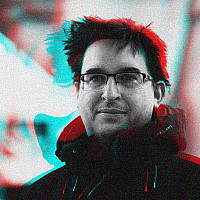 Trinity Mirror has set up an editorial partnership with the blood cancer charity, Anthony Nolan.
The move has been inspired by Adrian Sudbury, the former Huddersfield Examiner reporter, who died from leukaemia in 2008.
It will see content run in the Daily Mirror and regional titles including the Manchester Evening News and Liverpool Echo this week and throughout the rest of the year.
It's to coincide with the 40th anniversary of the charity and papers will be publishing human interest case studies about donors and survivors, which are local to their area. They will also be encouraging staff and readers to raise funds.
"Over the past ten years, our regional titles have worked in a co-ordinated way with many leading charity organisations, including the Prince's Trust, Childline and the NSPCC, but this is the first time a partnership of this type has spanned our regional and national titles," explained Neil Benson, editorial director, regionals.
"The human stories are truly inspiring, from the Nolan family themselves to donors, recipients, doctors, nurses and volunteer helpers right across the country. We're looking forward to producing a really compelling campaign that only our unique mix of titles and web sites can offer."
Before his death, Adrian Sudbury spearheaded Anthony Nolan's Register and Be A Lifesaver education programme. It's reached by than 100,000 students and led to 4,300 of them signing up as potential bone marrow donors.
"Our identity as a charity is rich with poignant and inspiring stories, many of which have been told in Trinity Mirror's national and regional titles over the past four decades," added Richard Davidson, director of communications and marketing at Anthony Nolan.
"Working with Trinity Mirror today gives us a unique and powerful opportunity to tell our story to a combined audience of millions, enabling us to grow our lifesaving register and carry out world-class research into blood cancer at a crucial time in our history. By choosing to support Anthony Nolan in its 40th year, Trinity Mirror readers and staff are doing something amazing; they are helping save lives."