03 February 2014
Monday Moves - Fly Media Associates, SK Events, Which Media and more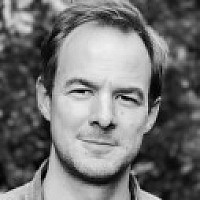 In this week's Monday Moves, we'll bring news of a number of brand new job opportunities in all sectors across the North.
Before then, we look at some of the job news to feature on the site over the past seven days.
There have been a few moves in journalism over the past week. The Hull Daily Mail acquired a new acting assistant business editor, Trinity Mirror appointed a new head for its North East division, while Yorkshire Post Newspapers brought in a weekly editor as its new head of news.
In radio, award-winning producer Simon Lowe has joined UTV Media in a new head of presentation role. He'll oversee presentation at Wish FM, Wire FM and Tower FM in the North West, while the same employer has promoted Chris Chambers to head of news across its 13 regional stations. Former Bauer Yorkshire MD Tracy Eastwood, meanwhile, joined Real Radio Yorkshire.
Tony Hill
Bolton's Absolute agency have had a busy start to the year, appointing a new creative director, planning for a new London office and confirming a raft of imminent new hires. There were further senior moves too for former MOSI director Tony Hill and former Communisis MD Gurdev Singh.
Good news for digital types in both Liverpool and Leeds, with Online Ventures Group announcing expansion plans that's the result of "a pipeline other agencies would kill for".
And on the apprenticeship front, dozens of opportunities are set to arrive at the new gaming centre at The Sharp Project.
Are you a PR Genius? That's the question being posed this week by Fly Media Associates, a MediaCityUK-based PR company with "some of the UK's most high profile celebrities, individuals and businesses" on its books. You'll need five years' experience to put yourself forward.
Kenyon Fraser has a Web Developer role going to add to the PR role it had on offer in last week's Monday Moves. Client liaison will be part of the job, and you'll need to be well up on your Microsoft programmes.
Still in Liverpool, SK Events is after an Account Executive to join its PR team. Among the projects you'll be working on include the Liverpool Food and Drink Festival, and previous experience within a PR agency is preferred.
Other PR opportunities this week include a "well-established" Leeds agency, which is looking for a Senior Account Manager from an agency background, and a "global B2B agency" based in Cheshire, which will pay up to £50k for a Senior PR Professional.
Fluency in at least one foreign language will give you a distinct advantage with a B2B integrated agency that needs a PR/Marketing Account Executive.
Other new roles include a Media Account Director and a Media Planner/Buyer, both with Which Media in Cheshire, while a fashion/sports apparel brand is on the lookout for a retail marketing executive with "genuine creative flair".
One of Manchester's "top 5" PR agencies requires a Senior Account Executive, with national accounts on construction, food & drink, professional services and manufacturing clients awaiting the successful candidate.
A digital marketing and e-commerce services business in South Lancashire is looking for a Search Manager to manage SEM campaigns for clients and internally.
Finally, a B2B Marketing Manager with an ability to "take the bull by the horns" is required by an "extremely high-grade business" in Yorkshire. You'll report direct to the MD and will be required to travel overseas.