18 February 2014
Manchester's M2 Digital sold by private equity owner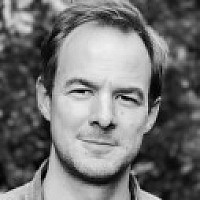 Managed print services company M2 Digital has been sold by private equity owner ECI Partners to the Rigby Group.
The 180 staff at Manchester-based M2, which was founded in 1992, will now merge with the Rigby Group's SCC technology business but the company will retain its brand for now.
M2 Digital chief executive John Taylor
James Rigby, chief executive of the Warwickshire-based Rigby Group, said: "With ample capital resources available and revenues increasing across the business it is no secret that we are proactively seeking service-led acquisitions to supplement the company's existing capabilities.
"I am delighted to announce the completion of the M2 deal, which I anticipate will be the first of many as SCC continues its strategic evolution.
"Whilst SCC has invested several million pounds in its UK data centres, technical infrastructure and Cloud capabilities, M2 brings a best-of-breed reputation and an expanding operation to a managed service proposition that now embraces everything from hosting and virtualisation to print for public and private sector businesses."
M2 chief executive John Taylor added: "We are delighted to be joining such a leading technology business. SCC represents a fantastic opportunity for M2 to achieve its next level of ambitious growth, with a business owner that understands the technology market and has the vision to see us become Europe's largest MPS business."
For its last available accounts, 2011-12, M2 saw turnover increase by 8% to £31.3m, with operating profits at £2.1m. Net debt grew by £1m to £26.1m during the period.
The financial details of the sale were not disclosed. ECI Partners invested £12m for a majority stake in the business in 2006.