17 February 2014
Lancashire Evening Post reporter nominated for Paul Foot Award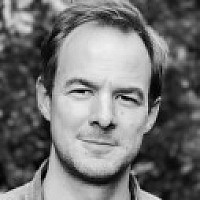 A reporter from the Lancashire Evening Post is the only regional journalist on the shortlist for the prestigious Paul Foot Award.
Aasma Day, who has worked on the paper for 15 years, is up against the Edward Snowden reporting team from the Guardian and other journalists from Reuters, the Sunday Times, Evening Standard and The Times.
Aasma Day
She's been nominated for a six-week investigation into the "hidden world on our doorstep", which saw her cover pawn shops, food banks, soup kitchens and loan sharks. The 'Twilight' investigation also included an interview with a drug dealer and a father who was the victim of domestic violence.
Editor Gillian Parkinson said: "Aasma's Twilight investigation showed incredible tenacity and ingenuity.
"It is one thing to find the people featured in this investigation, but another to get them to open up and speak about the fabric of their incredible lives.
"Her nomination, in the company of some of the finest investigative journalists in the country, is well deserved."
The award, which recognises campaigning and investigative journalism, was set up by Private Eye and The Guardian in memory of campaigning journalist Paul Foot.
The winner will be announced on February 25 and will receive a prize for £5,000, while the runners-up will be given £1,000 each.
Last year, the Yorkshire Post's Rob Waugh was also nominated for the award.