10 February 2014
Hillsborough campaigners top Echo's 'Greatest Merseysider' poll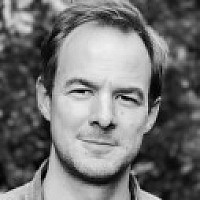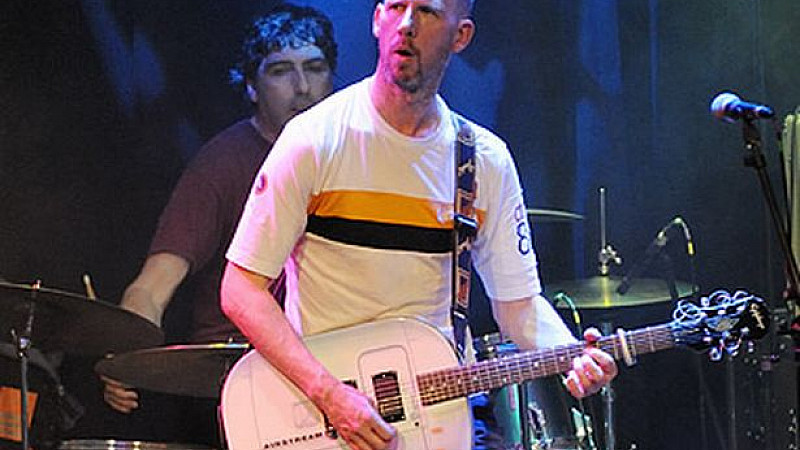 The Liverpool Echo has published the results of its Greatest Merseysiders Of All Time survey, with the number one spot going to the Hillsborough families and campaigners.
Thousands took part in the poll, which was last conducted in 2003.
John Lennon beat fellow Beatle Paul McCartney into second place, while George Harrison was placed 11th and Ringo Starr a lowly 24th.
Nigel Blackwell made the top 10
Comedian Ken Dodd, who came top in 2003, was fourth this time with legendary Liverpool manager Bill Shankly fifth.
Late broadcaster John Peel, Liverpool stars Steven Gerrard and manager Kenny Dalglish, TV presenter Paul O'Grady and Nigel Blackwell made up the top 10, the latter the frontman for quirky Birkenhead band Half Man Half Biscuit.
Echo editor Alastair Machray said: "I would like to thank all those ECHO readers who took the time and trouble to vote online and by post – and congratulate our extremely deserving winners, the Hillsborough families and campaigners.
"The whole country has, in recent times, recognised the bravery, determination and dedication shown by these very special people – but here in Merseyside we have known all about their incredible qualities for a quarter of a century. And today, Merseyside once again salutes the families, survivors and all those who have campaigned tirelessly for the truth and justice."
The full 2014 list is below:
1. The Hillsborough families and campaigners
2. John Lennon
3. Sir Paul McCartney
4. Ken Dodd
5. Bill Shankly
6. John Peel
7. Steven Gerrard
8. Kenny Dalglish
9. Paul O'Grady
10. Nigel Blackwell
11. George Harrison
12. Bob Paisley
13. Ricky Tomlinson
14. Dixie Dean
15. Billy Fury
16. Stephen Yip
17. Red Rum
18. Jamie Carragher
19. Alexei Sayle
20. William Gladstone
21. Bessie Braddock
22. Tom Baker
23. Noel Chavasse
24. Ringo Starr
25. Brian Epstein
26. Ian McCulloch
27. Jimmy McGovern
28. John Bishop
29. Gerry Marsden
30. Sir John Moores
31. Willy Russell
32. Kenny Everett
33. Captain Johnnie Walker
34. Alan Bleasdale
35. Kitty Wilkinson
36. Julian Cope
37. Bill Kenwright
38. Father Francis O'Leary
39. Leonard Rossiter
40. David Sheppard
41. Lord Leverhulme
42. Robbie Fowler
43. Billy Butler
44. Pete Price
45. Eleanor Rathbone
46. Ian Rush
47. Paul McGann
48. Marina Dalglish
49. Cilla Black
50. Simon Weston
51. Johnny Vegas
52. Pauline Daniels
53. Sue Johnston
54. William Roscoe
55. Phil Redmond
56. The recently-retired Bishop James Jones
57. Glenda Jackson
58. Michelle Lewis
59. Pete Wylie
60. Arthur Askey
61. Jack Jones
62. Roger McGough
63. Vincent Nicols, the Archbishop of Westminster and head of the Roman Catholic Church in England and Wales
64. William Rathbone
65. Frank Hornby
66. Roger Phillips
67. Doctor (William Henry) Duncan
68. Father James Nugent
69. Howard Kendall
70. Billy Liddell
71. Frank Cottrell Boyce
72. Les Dennis
73. David Morrissey
74. Harold Wilson
75. John Conteh
76. Beth Tweddle
77. Sir Terry Leahy
78. Melanie C
79. Alison Steadman
80. Kim Cattrall
81. John Laird
82. Frankie Vaughan
83. Brian Jacques
84. Wayne Rooney
85. Margi Clarke
86. Rebecca Ferguson
87. Jeremiah Horrocks
88. William Huskisson
89. The recently-retired Archbishop Patrick Kelly
90. Rex Harrison
91. Liz McClarnon
92. Bernard Hill
93. Patricia Routledge
94. Holly Johnson
95. Lee Mavers
96. Jean Alexander
97. Katarina Johnson-Thompson
98. Lord Alton
99. Derek Worlock
100. Margaret Simey