14 January 2014
Long-serving "journalistic James Herriot" dies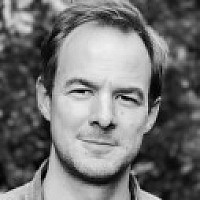 Angus Goodfellow, who worked as a journalist in the North East for almost 40 years, has died at the age of 84.
Goodfellow begun his career in 1952 as a trainee district reporter with the Thirsk, Bedale and Northallerton Times.
Angus Goodfellow
Four years later he was appointed to cover Richmond as district reporter for The Northern Echo and the Darlington and Stockton Times, going on to cover the Richmond and Swaledale district for 22 years.
He then moved to the Darlington head office where he was sub-editor on The Northern Echo for 12 years, six of them as deputy chief sub-editor. He retired in 1990.
His son John Goodfellow told the Darlington and Stockton Times: "I used to think of him as a sort of journalistic James Herriot – he was brought up in London but he was embraced by the local communities, and was taught by farmers how to tell the difference between male and female sheep.
"He was a hugely keen golfer – which came from his dad who was the golf correspondent for the Evening Standard."
He is survived by his wife Brenda, two sons John and Simon, and grand-daughter Molly. His funeral will be held at St Agatha's in Gilling West on January 22.