28 January 2014
Creative Tourist and Our Favourite Places team up for Sheffield guide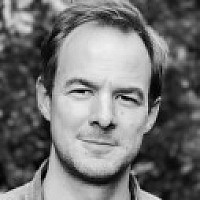 Creative Tourist and Our Favourite Places have collaborated on a new city guide to Sheffield.
The guide splits the Yorkshire city into six detailed districts and aims to be an insider's guide, covering the best art, culture, food, architecture, shopping and more. It features bespoke illustration from Modern Designers.
The Leadmill in Sheffield
Creative Tourist, an online art, culture and travel magazine based in Manchester with 60,000 unique users a month, recently produced the Where to Go Manchester guidebook and has also put together guides to Liverpool and Cumbria.
The new Sheffield guide is part of an ongoing collaboration with Our Favourite Places, a self-initiated project from creative design studio Eleven.
Our Favourite Places is currently working on a new print guidebook to the Peak District, which is due to be published in the spring. It has previously produced its own print guide to Sheffield.
"We're delighted to be working with our friends in Manchester on this new city guide," says Claire Thornley of Our Favourite Places and Eleven.
"It's a chance for us to show off both the better and the lesser-known highlights of our hometown to readers not just here in Sheffield but in Manchester, Liverpool and the rest of the country."
Creative Tourist's Susie Stubbs added: "Working with Our Favourite Places on the creation of this new guide made perfect sense for us.
"They share our love of art, culture and design; they understand just what it is that our readers will love about a city such as Sheffield."