09 December 2013
"Good news" paper looks to grow after positive start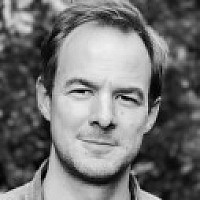 A free newspaper that claims to be the UK's first "good news" regional newspaper is aiming to increase its pagination by 50% after "overwhelming" feedback.
The Bradfordian, which launched in September and is distributed fortnightly to 55,000 homes and businesses in Bradford, only reports news it regards as positive.
The Bradfordian's launch issue
Pagination is currently 32 pages but publishing director Naz Hussain, a former Bradford Telegraph & Argus journalist, is hoping to increase to 48 soon.
He told Hold the Front Page: "The positive feedback from businesses, organisations and the council has been absolutely overwhelming.
"The newspaper is about community spirit and highlighting all the positive things which go on in the city. A lot of people say they are sick of all the bad news and every city should have a newspaper like this."
He added: "We believe that Bradford, like any city, has issues and problems and at the same time, like any city, has a core of dedicated upright, law-abiding and righteous citizens whom, whilst on the face of it carry on with their daily lives seemingly oblivious, actually care about their city and wish to see only positive outcomes."
The Bradfordian follows another local publishing start-up in the city, Asian Sunday, which announced last month it was launching a new edition in London.