22 November 2013
Rotherham Advertiser responds to football club ban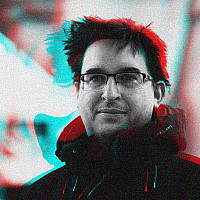 The Rotherham Advertiser has become the latest newspaper to receive a ban by its local football club.
It all stems from a story published last week about a 6-year-old boy who missed out on being a mascot twice at Rotherham United, due to a kit shortage.
According to the article, his grandmother paid £216 for the opportunity and the reporter stated that they'd been contacted by other fans who have had similar problems.
The club, however, felt that this wasn't a front page story and in a statement said that while they understood and appreciated the presence of press reporting, its Board of Directors "felt there was no alternative but to withdraw the privileged access the Rotherham Advertiser has enjoyed for a number of years.
"Rotherham United Football Club work tirelessly within the community and proudly won Community Club of the Year in 2012, with the Club currently being recognised by the Football League via its Family Excellence Award and the offending article is a complete misrepresentation of our relationship with our supporters.
"It is the Board's belief that our supporters will understand and support our current stance on this important point of principle, and we will do our utmost to deliver club updates and information in a timely and accurate fashion via other media/press channels."
The paper has come out fighting and today's front page reminds the club that seven years ago it helped to save The Millers from possible closure and regardless of the ban, it will still continue to cover matches.
"Rather than taking our ball home with us and sulking though, despite the withdrawal of 'privileges', we intend to honour our duties to our readers and provide as full a coverage of the Millers as we are able - for those who attend the games and those who cannot afford to," wrote editor, Andrew Mosley.
He explained that the newspaper was called into the New York stadium and told that the Advertiser was"not needed" and that as well as not having access to the press facilities, they would also not be allowed to use freelance photographers. He added: "incredibly, the phrase 'this is a big club now' was used."
"Yes the club is on the up, but as people have commented this week, it is not yet a 'big club', certainly not too big to want to work with the one paper that backs it week in, week out and certainly not so big that it believes it can reach out to all potential fans through its own website and other media operations that barely give a passing not to this town."
While traditionally it was the Premier League clubs who flexed their muscles by banning journalists and media operations (such as Sir Alex Ferguson's long-time fall out with the BBC), it's becoming an ever increasing trend, possibly due to the influx of online channels and in-house news teams.
You can read the full story in today's Rotherham Advertiser.