09 October 2013
Sunday Sport steps into Daily Mail Ed Miliband row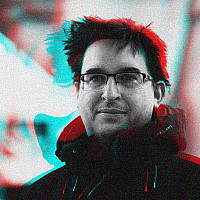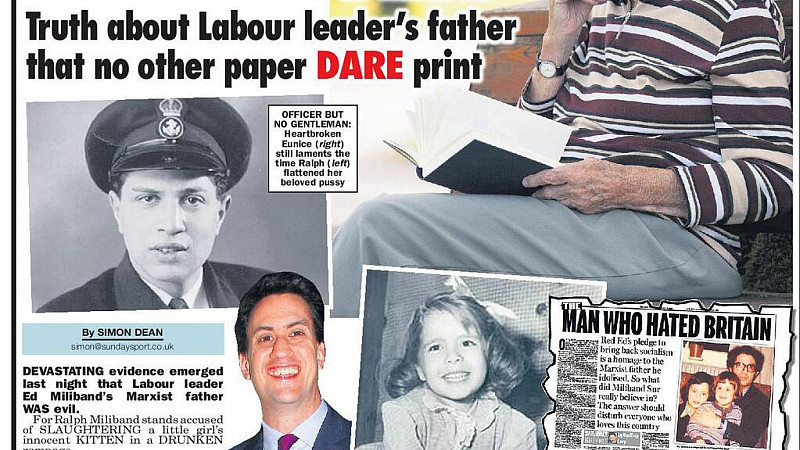 The Sunday Sport has waded into the Ed Miliband/Mail controversy with typical subtlety, branding the Labour leader's father a "kitten killer."
Fresh from the Daily Mail and Mail on Sunday's accusations that Ralph Milibrand "hated Britain", the Manchester-based Sport newspaper has printed "the truth" that "no other paper dared to print."
In an "exclusive interview," 78-year-old Eunice Clark, claims that Miliband senior ran over her "only friend" Winston the kitten in January 1944.
"Winston was my only friend. One night he was late coming home, so I went out to look for him. It was a freezing, foggy night but I saw him walking down the road, bold as brass," said Clark.
"I shouted, 'Come here Winston!' But at that moment, a young naval officer came pedalling down the road on his bike, singing in a language I now know to be Belgian. He was obviously steaming drunk.
"He barrelled into Winston squashing him flat, then carried on as though nothing had happened. I am convinced that man was Ralph Miliband.
"Only a Belgian - a Belgian Communist - could have killed a kitten in cold blood like that. The Red bastard!"
Under cross examination by the newspaper she was apparently unclear about where the incident took place because "during the war people were banned from knowing where they were, for security reasons."
It's unlikely, given that the Sport's most famous exclusives revolve around a London bus found on the moon and an alien turning a boy into a fish finger that Ed Miliband will respond to the story.
The Sunday Sport relaunched two and a half years ago, when previous owners, Sports Media Group went into administration. It's now owned by David Sullivan, who first set up the title in 1986. Based at Lancastrian House in Manchester, it now employs 40 staff, including 25 journalists.