01 August 2013
Local World investment yields benefits for Trinity Mirror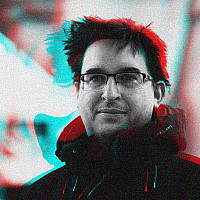 Cost-savings of £28.5m and an investment in the Local World Group have attributed to an increase in pre-tax profits at Trinity Mirror - despite a fall in revenue.
The Group's total revenue fell by 8.5% over the last 6 months, yet its adjusted profit before tax rose 2.5% to £49.3m.
Its 20% investment in Local World was cleared by the Office of Fair Trading in June and the publisher has revealed adjusted post tax profits of £2.7m in its first 6 months of trading.
Chief executive, Simon Fox, also stated that the "One Trinity Mirror" scheme, including the shared content unit has been making "good progress."
"For example, content from our national titles is regularly repurposed by the shared content unit for use in our regional titles," he explained.
"We have launched Trinity Mirror Wire, which gives all of our newsrooms access to the best live news stories and pictures from across the Group on a daily basis.
"[...] We have centralised all photo archives across the Group into one central library creating a single shared resource that all of our journalists can access in print or online. In addition to making fuller use of the content across core brands, the move will also enable increased publication of stand-alone products, such as magazines and books."
Digital investment has seen 25 staff recruited to work in sales, product development and editorial. These are based in Manchester and London to "significantly increase our online content."
Fox also said that Trinity were building on the success of Manchester Evening News' part free/part paid circulation model by rolling out "hybrid editions" in other areas of the country.