31 July 2013
SMG signs five year deal to name the Phones4u Arena - Manchester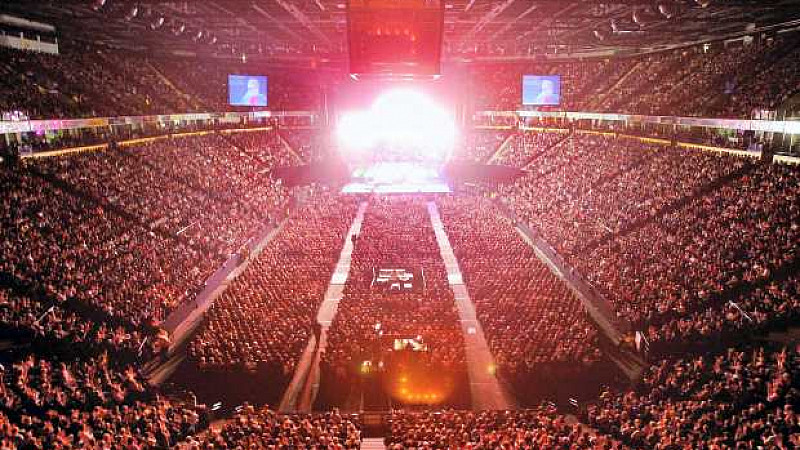 The operator of the former MEN Arena, SMG Europe, has reached agreement with Phones4u to re brand the venue as the Phones4u Arena - Manchester.
Work has already begun on a refurbishment and re-branding of the interior and exterior of the venue and the venue's broadband connection is also being upgraded.
The 21,000 capacity venue claims to be the biggest indoor concert arena in Europe and currently attracts around 1.5m paying visitors a year.
The arena is owned by Development Securities and Patron Capital and SMG operates the venue on a 25 year lease.
The venue opened as the Nynex (the former cable company for Manchester) in 1995 and in 1998 was re-branded as the Manchester Evening News Arena. That arrangement came to an end in 2011 since when the venue was simply referred to as the Manchester Arena.
The sponsorship deal was brokered by PHAR partnerships.
Scott Hooton, chief commercial officer at Phones 4u, said: "This is an incredibly exciting time in Phones 4u's history as our brand grows and evolves, and strives to engage with a broader audience.
"The partnership is also particularly relevant considering the rapid convergence of the entertainment and mobile space and over time, will allow us to deliver a whole host of exclusive benefits to our customers."