03 July 2013
Ross Parry Agency acquired by Bristol news service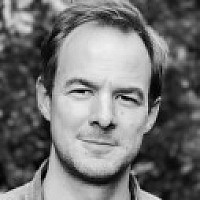 Leeds-based news agency Ross Parry Agency has been acquired by Bristol's SWNS, formerly South West News Service.
It continues a rapid period of expansion for SWNS, which has bought a series of news agencies and other media companies since opening its first satellite office in Plymouth in 2005.
Dave Parry, who founded Ross Parry in 1981, will stay with the agency and it will retain its name.
He told Prolific North that there would be no job losses as a result of the deal, the terms of which are undisclosed.
"We're looking to expand rather than contract, and since the takeover we have won extra staff," Parry said.
The agency currently has 18 staff, 15 of whom are full-time.
He added: "The main impact on the agency will be very little. We'll be able to function a bit better, and as we will be sharing technology, we'll be able to work quicker and more efficiently.
"But we'll be carrying on doing what we always have - finding stories and selling them."
Andy Young, director and group editor of SWNS, said: "It is a major coup for us to bring an agency with the calibre and reputation of Ross Parry into the SWNS Group and strengthens our geographical foothold in line with our expansion plans."