02 July 2013
New Whitby title hires sacked editor as columnist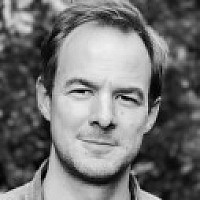 A new monthly newspaper is set to launch in Whitby - with Jon Stokoe, who was controversially sacked as editor of the Whitby Gazette earlier this year, signed up as a columnist.
The Whitby Mag will have an initial print run of 15,000 and will start distribution in the second half of August, with a September cover date.
It's the brainchild of former accountant Kathy Finkel, now a part-time psychotherapist and clinical supervisor.
Former Gazette editor Jon Stokoe
Former Whitby Advertiser designer Tommy Taylor is the other full-time member of staff, but there will also be a team of freelancers writing about local news, events and sport. Finkel has also hired sales and distribution specialists.
The first issue will have a 50/50 editorial/advertisement split, but this will settle down to around 25-30%.
Stokoe, who was sacked by Johnston Press despite the Gazette being one of only 13 paid-for weeklies in the country to have registered a circulation rise in the latest ABC figures, will be able to write about a subject of his choosing.
Since leaving the Gazette, he has set up his own media and PR company, Stokoe Media, and will start a four-month sub-editing stint at the Lincolnshire Echo next month.
Finkel, who said her new project provided a "nice counterbalance" to her other work, insisted there was definitely a gap in the marketplace for the Mag.
She told Prolific North: "The Whitby Gazette is prohibitively expensive to advertise in, and our advertising rates are about 60% lower than our one main competitor, the Whitby Advertiser.
"We will be offering much more content than the Advertiser but it will definitely be a commercial enterprise - I'm certainly looking to make an income from it."
The title will be partnering with a different school each week, whose pupils will design and supply a double-page spread.
Five per cent of profits will also be going to the Whitby Lifeboats charity and Finkel is looking to raise £5,000 for the same cause through a sponsored bike ride in September.
All editions of the title will be available online.