01 July 2013
Local World merger given go-ahead by OFT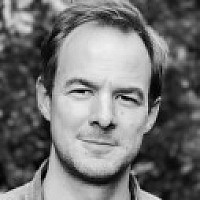 The Office of Fair Trading has given the go-ahead to Local World, the publishing group created by the merger of Northcliffe Media and Iliffe News and Media in January.
The publisher, which includes 180 regional titles and websites including the Hull Daily Mail, Stoke Sentinel, Grimsby Telegraph and Hull Advertiser Group, had been subject to an investigation by the OFT over fears the deal would lead to a lack of competition in some areas.
However, the OFT concluded that the merger would "not result in price increases or reductions in choice or quality for readers or advertisers".
Local World chairman David Montgomery
Chris Walters, who led the investigation, said: "We hope this case, alongside our other recent merger decisions in this sector, will assist any businesses considering future transactions in local newspaper markets, and help identify the evidence the OFT will find useful in assessing the impact on competition."
The watchdog also decided that there was no threat to competition from Trinity Mirror's 20% ownership in Local World. The OFT had looked at whether Trinity might look to increase price or reduce quality in its own titles because of its interest in Local World.
But the OFT statement added: "The investigation concluded that it would not, since the loss that Trinity Mirror would incur from increasing prices or reducing quality of Trinity Mirror titles would outweigh the benefit it might derive from such behaviour by virtue of its stake in the rival Local World titles."
David Montgomery, former Mirror Group chief and Local World chairman, said: "We thank the OFT for their thorough review and their conclusion."